Ragnhild Berstad (1956)
- has a Master in Composition from The Norwegian State Academy of Music (1997). Beforehand she has taken a Bachelor in Composition (1993) and a Bachelor in Performance (1984). From 1986 - 89 she also studied music theory at the University in Oslo. Parallel with her studies in composition, she worked as a guitarist and instrumental teacher.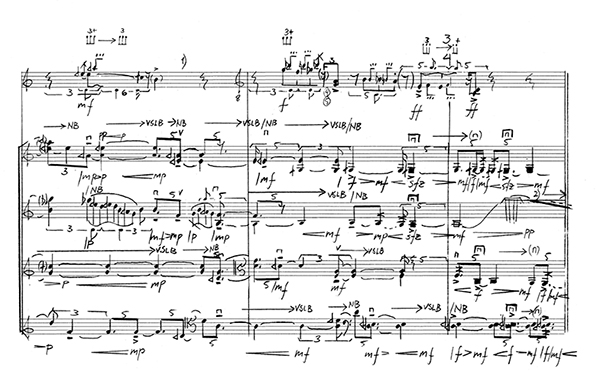 About her music Berstad says: "I want to create a sonic space that insists on an intimate, auditory consciousness. Music has an inherent ability to reveal the extended moment. This has inspired me to create a number of low-voiced pieces in which proximity to the sound source is a recurrent theme and the musical form is the result of my contemplation on the inside of the sound texture."
At the moment (Nov 2014) Berstad is working with a piece for glass instruments in combination with chamber orchestra and soprano, in close collaboration with glass artists. During the last years Berstad has been developing new glass instruments in works dealing with the fragility in music as well as in life.
In the autumn 2014 Klangforum Wien at the Ultima Festival in Oslo premiered her piece "Cardinem". Klangforum Wien commissioned this work as part of their Giacinto Scelsi Revisited project. The work was also performed at the Transart Festival in Bolzano and at Dresdner Festival der Zeitgenössischen Musik.
In 2012 Berstad´s "Requiem – underveis (in transit)" for 16 singers, chamber ensemble and electronics, was premiered during the International Church Music Festival in Oslo. Glass instruments have a central part in this piece.
Amongst Berstad´s recent works can also be mentioned "Cresco" for amplified string quartet and string orchestra from 2003; "Quaero – tilblivelse (coming into being)" for large orchestra, commissioned and premiered by the Oslo Philharmonic Orchestra in 2006; "etiam nunc" for Nordic Voices in 2006; "têla" for amplified guitar/steel guitar and string quartet from 2011. Berstad´s music has been performed on concerts and festivals around the world, among others ISCM-WMD in Seoul; Focus! Festival New York; Bourges International Electroacoustic Music Festival; Nordic Music Days; Ultima Festival Oslo; Music Factory Bergen. Oslo Philharmonic Orchestra, Stavanger Symphony Orchestra, Cicada, Oslo Sinfonietta, The Norwegian Soloist´s Choir, Arditti String Quartett and Klangforum Wien, among others, have performed her music.
Berstad received in 2008 the Nordheim Prize (composer of the year). In 2005 she received the Edvard Prize for "Recludo", a concert drama for solo clarinet, solo cello, large ensemble, five folding screens and electronics. Her CD "Respiro" was nominated for the Norwegian Grammy in 2004. In 2001 the Edvard Prize (work of the year) for the choir- and orchestra piece "Emutatio", a commission from the EBU to celebrate the new millennium.
Berstad has for several years been a member of the Grant Committee and the Expert Committee of the Society of Norwegian composers.
She has received the Norwegian State Guarantee income for Artists since 2001.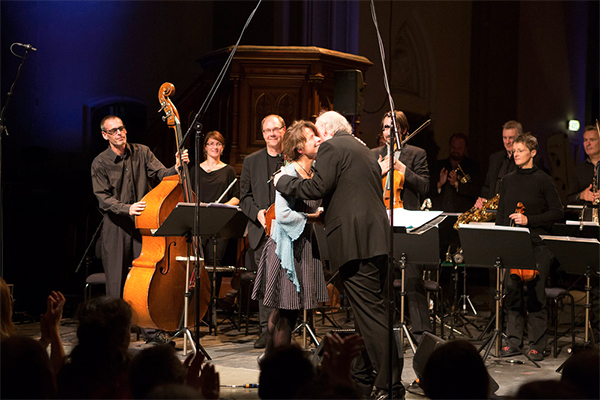 Ultima 2014, photo Henrik Beck